What is the Sphere?
Welcome to the Sphere, the ultimate platform for IT professionals, where knowledge and expertise thrive.
Explore the Best IT Content
The Knowledge-base Platform Sphere collects the best IT talks, podcasts and articles, while also hosting new ones. The goal is to enable the audience to grow through unique and top-class curated content.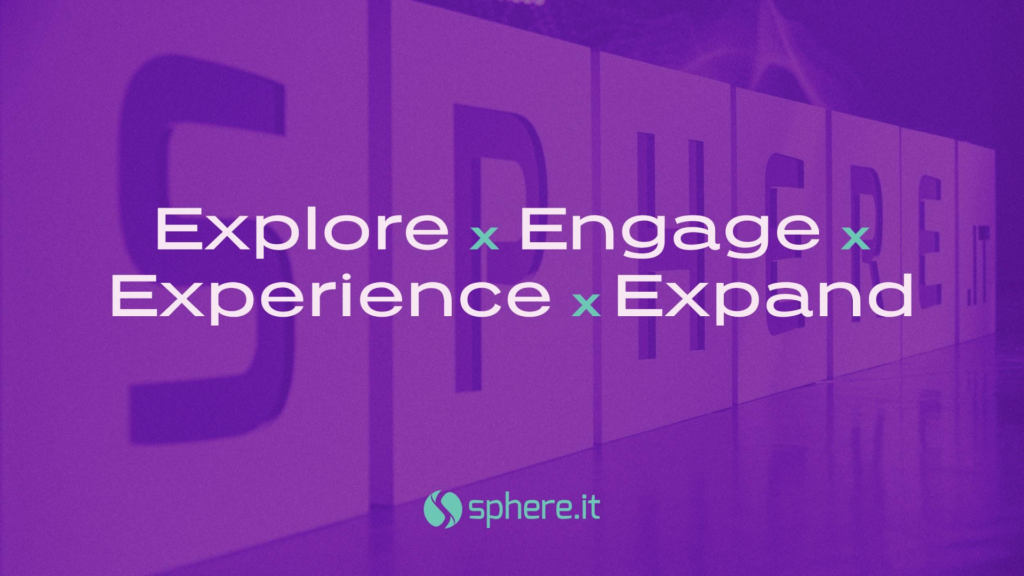 Evolution and Growth
We have witnessed remarkable growth, hosting 216 esteemed IT speakers, engaging nearly 3,000 highly dedicated participants, and curating over 250 thought-provoking talks across diverse tech domains. From humble beginnings as small stationary events, we have evolved into a comprehensive knowledge hub, delivering curated and premium content all in one place.
Join our Sphere.it community – let's shape it together!
3,000
highly committed participants
256
talks from different tech areas
Sphere x Vived
Join The Sphere today and experience the power of a platform that brings together the best IT content, a personalized approach, and the convenience of Vived. Enhance your IT journey, network with like-minded professionals, and unlock endless possibilities for career advancement. With The Sphere and Vived, your path to success is just a few taps away.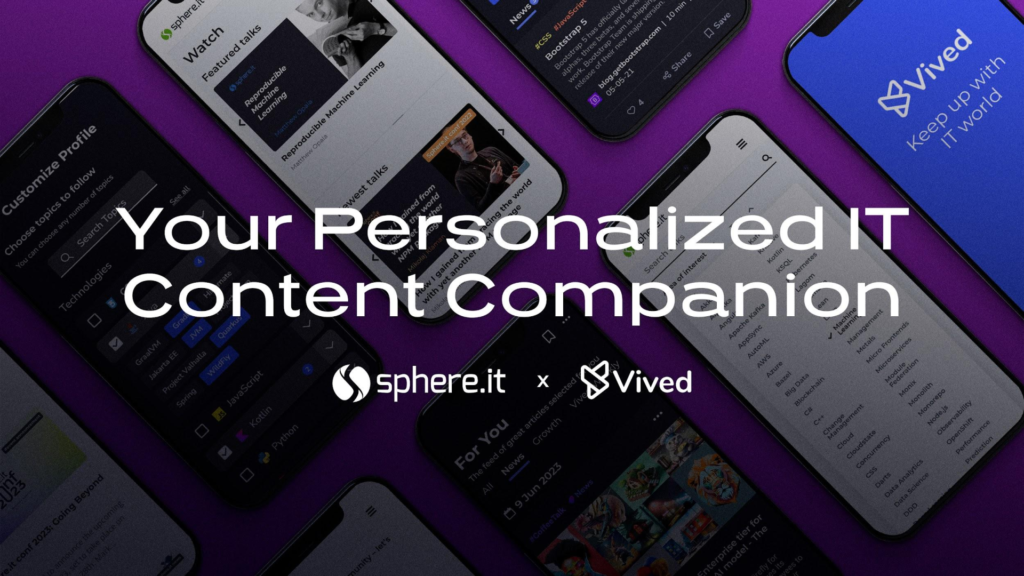 Valuable Stuff Only
Experience the convenience of accessing hand-picked content from industry experts, precisely tailored by smart algorithms. Say goodbye to information overload. Thanks to Sphere and Vived collaboration, you'll receive curated content that keeps you up-to-date, inspired, and ready for new opportunities in the IT field. Discover more great topics and stay informed with the latest advancements.
Check out our upcoming conference!