All posts
Inspiring Women in IT – get to know them!
June 22, 2022
Let's go back to our "Inspiring Women in IT" event that we hosted back in March on the occasion of International Women's Day. We had the pleasure to hear success stories & career tips from amazing leaders, managers, and mentors – Anita Warkiewicz, Dominika Glazer, and Agnieszka Lasyk.
The event was conducted by Karolina Wasielewska, journalist, and author of the Girls Gone Tech blog and recent book "Cyfrodziewczyny". Besides introducing the digital women's world, from the history of the first polish women developers, to current times, she led an exceptional discussion panel about Women in IT at the end of our meeting exchanging different points of view with our speakers. Read, watch, and get inspired with us!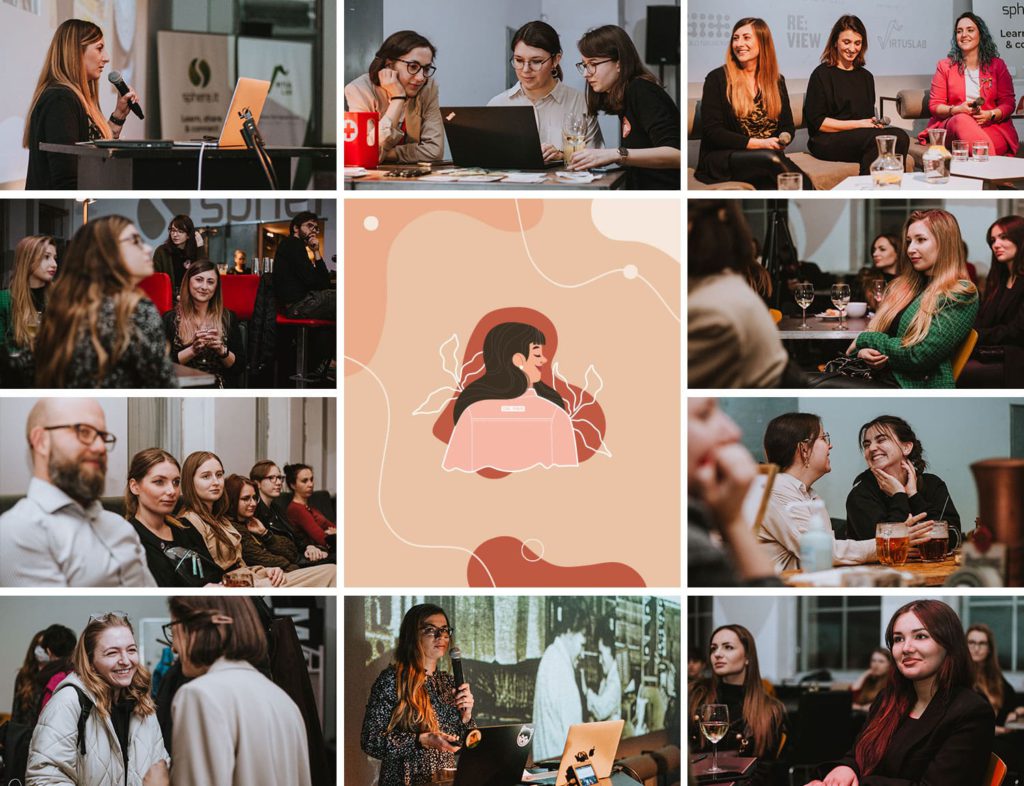 Mrs. Manager – Either perfectly or not at all
Perfectionism is one of the many manifestations of cognitive distortions known and "liked" by Women. It has nothing to do with high standards, and even very often outright contradicts them. Being a manager in the IT industry, where the speed of delivering new solutions, instant communication, and relationships counts, it's hard to do everything 100%.
Anita Warkiewicz (Agile Coach at Allegro / Blogger at panimanagerka.pl) shares how the strive for perfection affected her life and career all the way from the first years of her education and shows us how Agile can help to cope with the downsides of perfectionism. Watch her talk here:
Holy Moley – it did work!
The second speaker was Dominika Glazer (Head of Product at VirtusLab). See what her story is about!
"If you don't know what to do… try, try everything! Until you find your place". Dominika is an example of a humanist that ended up in IT. It's an inspiring story about challenging reality, crossing own limits, and stepping out from comfort zone.
What was Dominika's first job? How did she develop her managing skills? And how did she finally find herself in IT? Watch the talk here:
Lessons to my younger self
The last talk was presented by Agnieszka Lasyk (Director of Engineering at Schibsted). See what we can learn from her 8 lessons to her younger self. Beginnings of a career can bring a lot of questions, doubts, and uncertainty. An "impostor syndrome" is a common thing many women have to face."
Why is it important to overcome fear? Is it okay to be "you" and also be professional? Is listening and asking a lot of questions needed to self – development? And probably the most important: why being good for yourself is crucial? See Agnieszka's tips based on her own experience here:
Would you like to hear other career stories and tips from experienced IT experts? Check out our BUGinnings in IT series with library of talks, as well as upcoming events.
Tags