All posts
Our first post-lockdown event – BUGinnings in IT
August 30, 2021
Not so long ago, we decided to kick off with a new event format showcasing career stories of our experts, especially their BUGinnings. As we all know, first career steps can be challenging, and every once in a while – mistakes happen.
For the first BUGinnings in IT session, we invited experienced professionals from the IT industry and asked them to go through thousands of lines of code and a dozen or so projects back, to share with us their setbacks & lessons learned from when they first started their IT journey.
With three great stories on the agenda, we finally invited our local Cracow community to the first stationary Sphere.it event since 2019.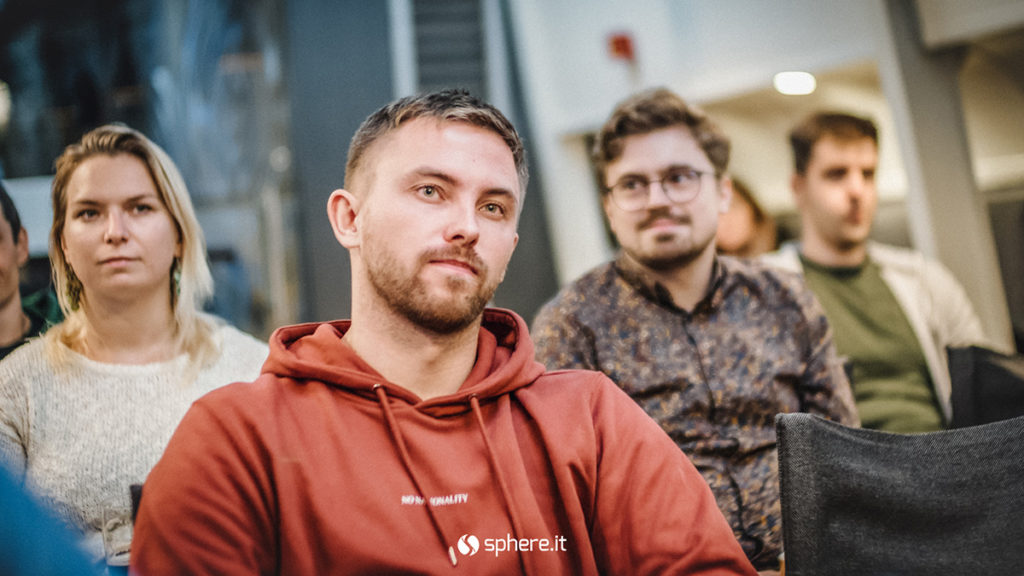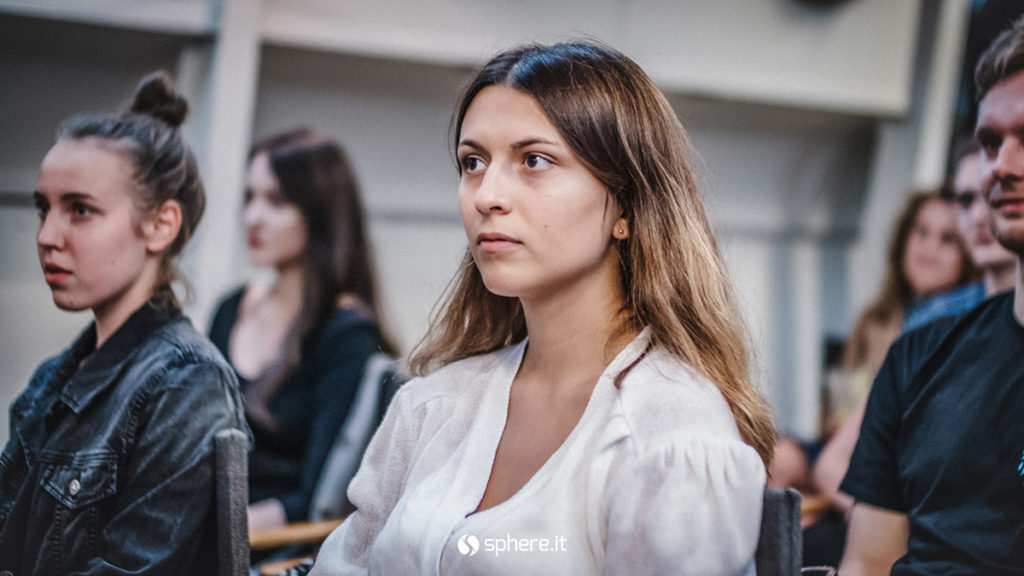 On Monday, August 23rd, nearly 50 people joined us to hear:
Nearbox app. The curse of local and 5 lessons learned by Kamil Stanuch

When life gives you lemons, make lemon grenades – every failure is the fertilizer of success by Adam Gajek

From dreams to reality – what it's like to find a job that becomes our passion by Iwona Celińska

Each story was different and brought a new, inspiring lesson to the audience, especially to those who are making their first steps in the tech industry.
It was so good to see such an active audience, asking a lot of questions and enjoying the talks. Staying three more hours for networking means we missed evenings like this a lot.
Hope we'll be able to meet again soon. Sign up for our newsletter to stay up to date with our upcoming plans!