All posts
Scala 3 Release Party – find out how it went!
May 5, 2021
On Friday April 23rd, we held an event awaited by many Scala enthusiasts. The statistics speak for themselves: nearly 900 unique attendees appeared to hear from 10 special guests, their active participation resulted in 55 questions and over 1000 chat messages in the event feed.
We're truly grateful we could meet and connect with so many of you, from so many different parts of the world. It was just splendid!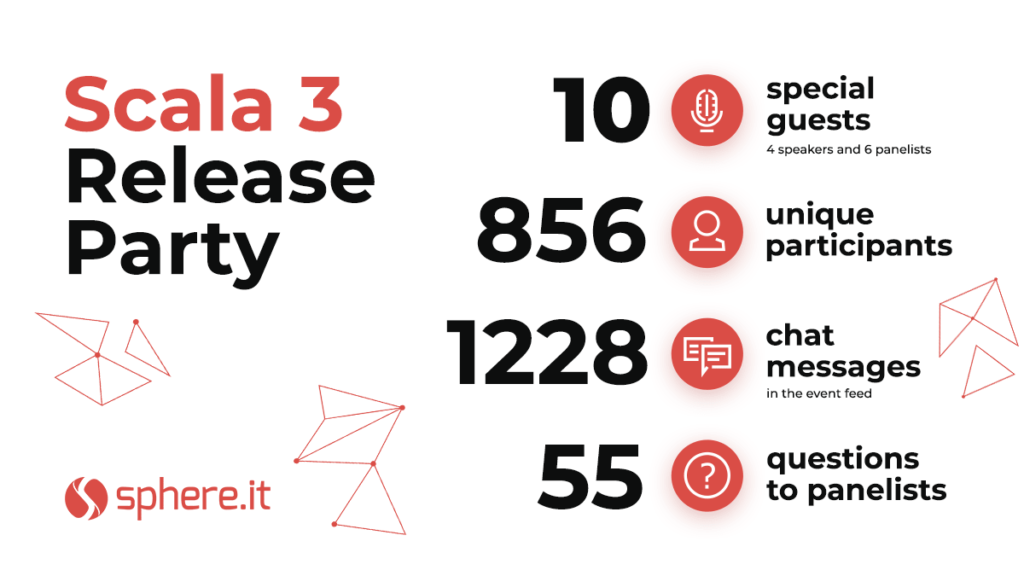 In case you missed our Scala 3 Release Party, we prepared a special summary. Read below to find out what our speakers were talking about, what questions were asked during the Q&A and how we had fun during the afterparty!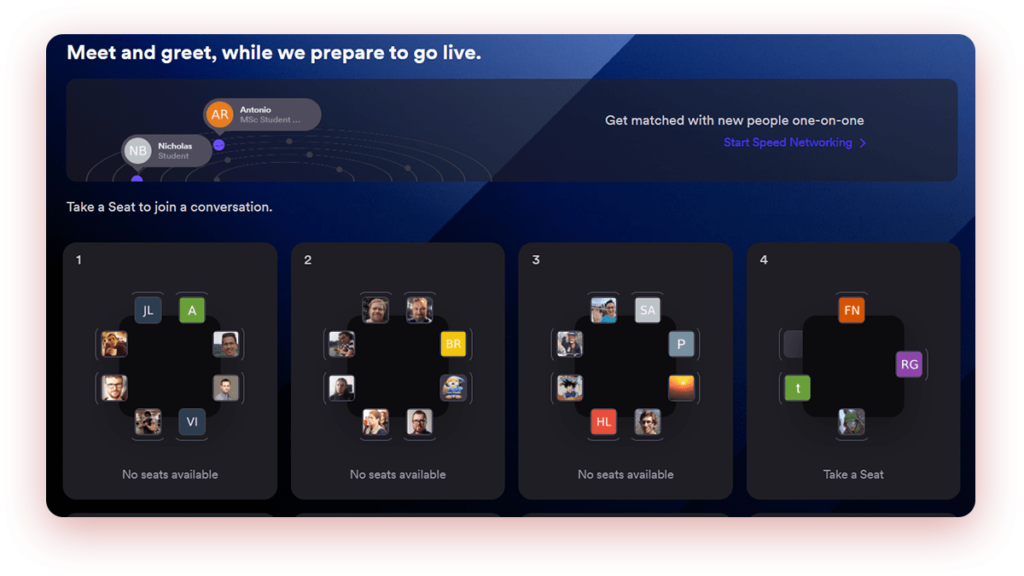 My Take on Scala 3 – talks
The event started with four brief talks with one main topic – My Take on Scala 3. It was presented by Tomasz Godzik, Daniela Sfregola, Daniel Spiewak and Wiem Zine Elabidine.
The presentations were pre-recorded so participants were able to ask questions on chat while the talk was displayed, and then the speakers answered the questions in real-time.
You can already watch all of them on our website!
Tomasz Godzik
Tomasz presented a quick view on the current Scala 3 tooling efforts and the new bright plans for the future.
Daniela Sfregola
Daniela revealed her Top 5 Cool Things about Scala 3 (that are not enums).
Daniel Spiewak
Daniel presented his perspective on the upcoming Scala 3 release and his contribution to the process.
Wiem Zine Elabidine
Wiem shares her insights on the Scala 3 release, focusing specifically on Type Lambdas.
Q&A session with the Scala 3 release team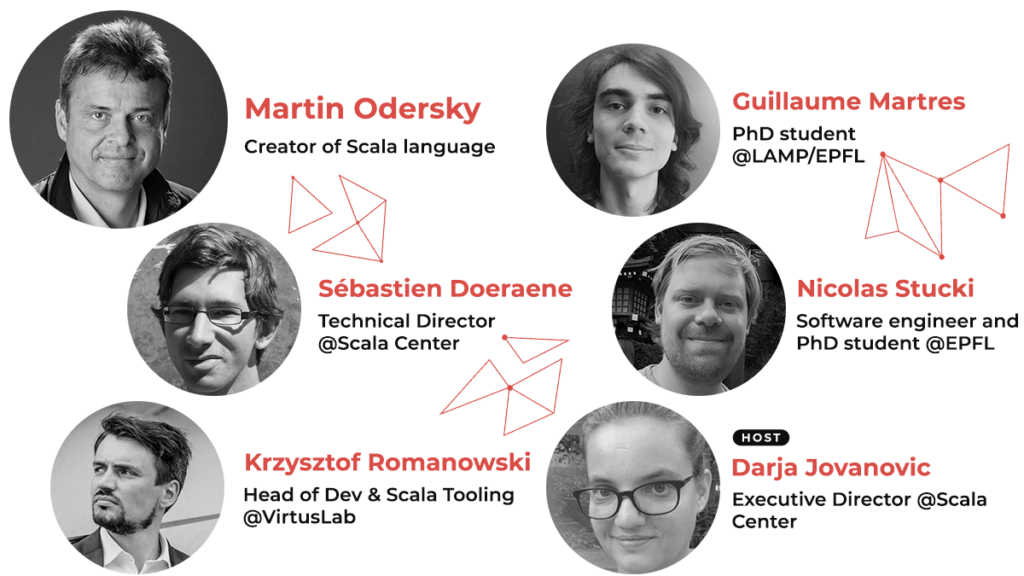 The talks were followed by a Q&A session with Martin Odersky, Guillaume Martres, Nicolas Stucki, Sébastien Doeraene and Krzysztof Romanowski hosted by Darja Jovanovic.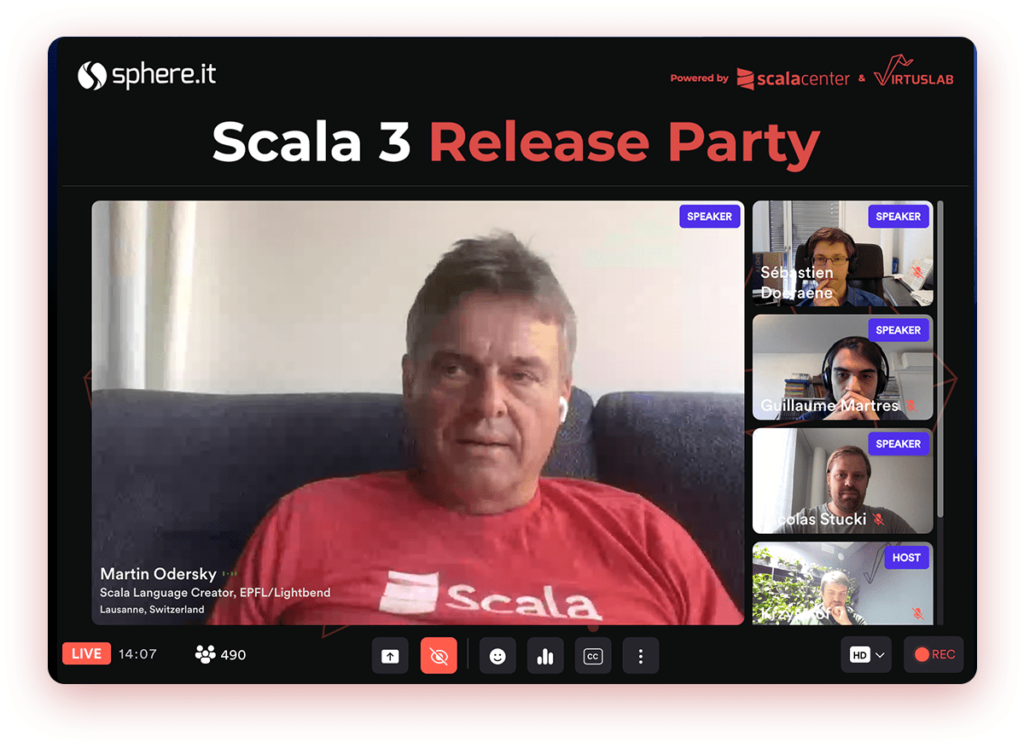 Afterparty
For the Afterparty, we've prepared a separate space on gather.town platform to recreate the natural rhythm of the community meeting. Attendees could play games together, chat and move around the rooms, tables, and even floors. That's how it looked like: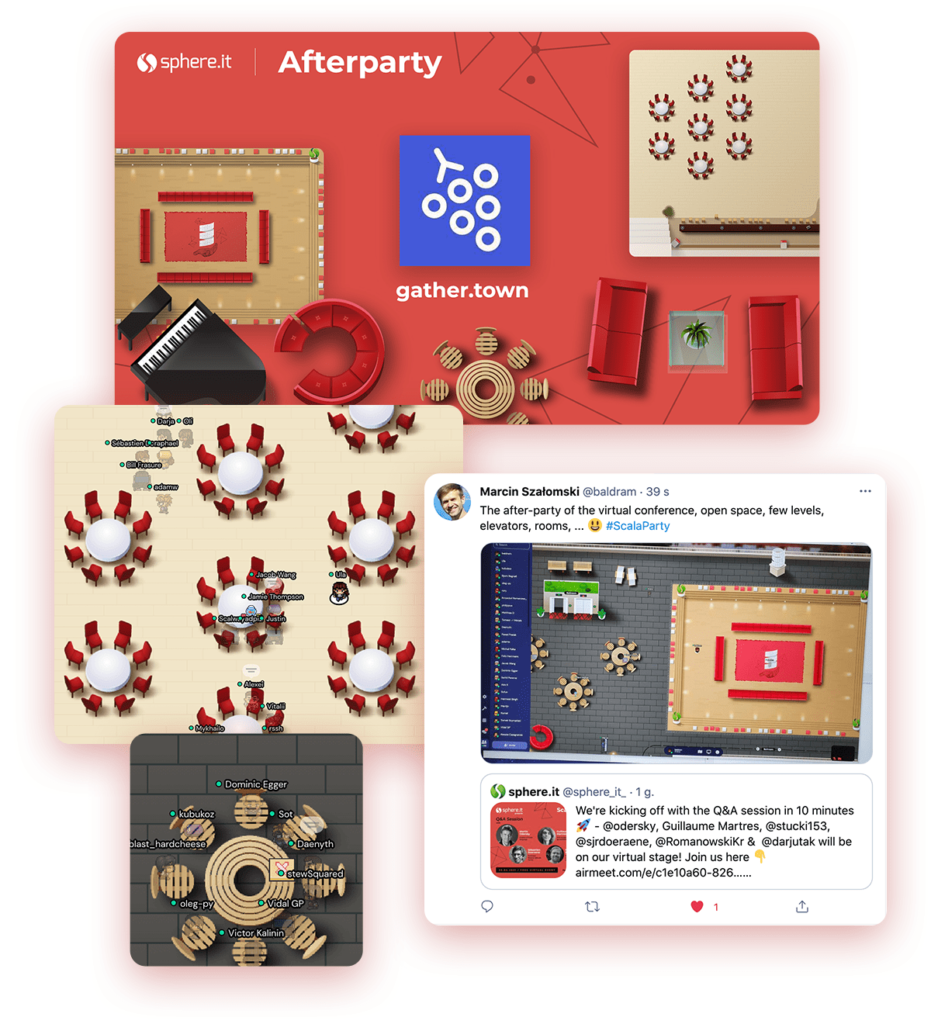 Kudos to all that contributed to the Scala 3 Release Party. Hope to see you soon on one of our upcoming events. If you'd like to co-organise one with Sphere.it, just drop us a note at [email protected]
Scroll down to sign up to our newsletter👇 we'll make sure to keep you up to date!