All posts
Sphere.it conf 2022 highlights, summary & more!
October 20, 2022
We couldn't dream of a better return of the Sphere.it conference! After almost a three-year break, we invited our community to the unique Krakow Manggha Museum. About 200 participants, 11 speakers, and our team members met on 20-21 September to learn, share and connect. Here's a little summary of two days filled with knowledge, networking, and fun. Check out the highlights!
Day #1
The evening of the first day of the Sphere.it conference was full of inspiring, opening talks. The whole event was hosted by Paweł Dolega, CTO at VirtusLab. This day, we heard presentations from AI, UX and tooling areas. On the stage, we could see great speakers: Łukasz Wroński, Mira Melhor, and Justin Kaeser.
In the middle of these talks, we had an opportunity to see a brief demo of the new desktop web version of the Vived app. Vived is a platform that can help you keep up to date with the IT world and find inspiration through perfectly tailored content selected by experts. It's simple – you choose the topics, and Vived provides you with the best articles. Check out how Vived works.
The knowledge-sharing part was closed by the keynote 'Building the new economy' by Aga Szóstek. Then at the very end, we deep-dived into networking during the after-party.
Day #2
All thrill-hungry attendees started the second day with a delicious breakfast. This day was also filled with enlightening, interdisciplinary presentations. We heard topics related to JVM, Cloud, Data Science, Machine Learning, Frontend, and Java presented by the following experts: Sebastian Kister, Daniel Spiewak, Bartłomiej Płotka, Rory Graves, Mikołaj Klaman, Weronika Dranka, and Mike Wojtyna.
On that day, we also spent time with the Motorola, AVSystem, and VirtusLab representatives, the event partners who were present at the Sphere.it conf with their booths.

Check out all the photos from the event here.
All Sphere.it talks will soon be available on our website. Here's the publication schedule: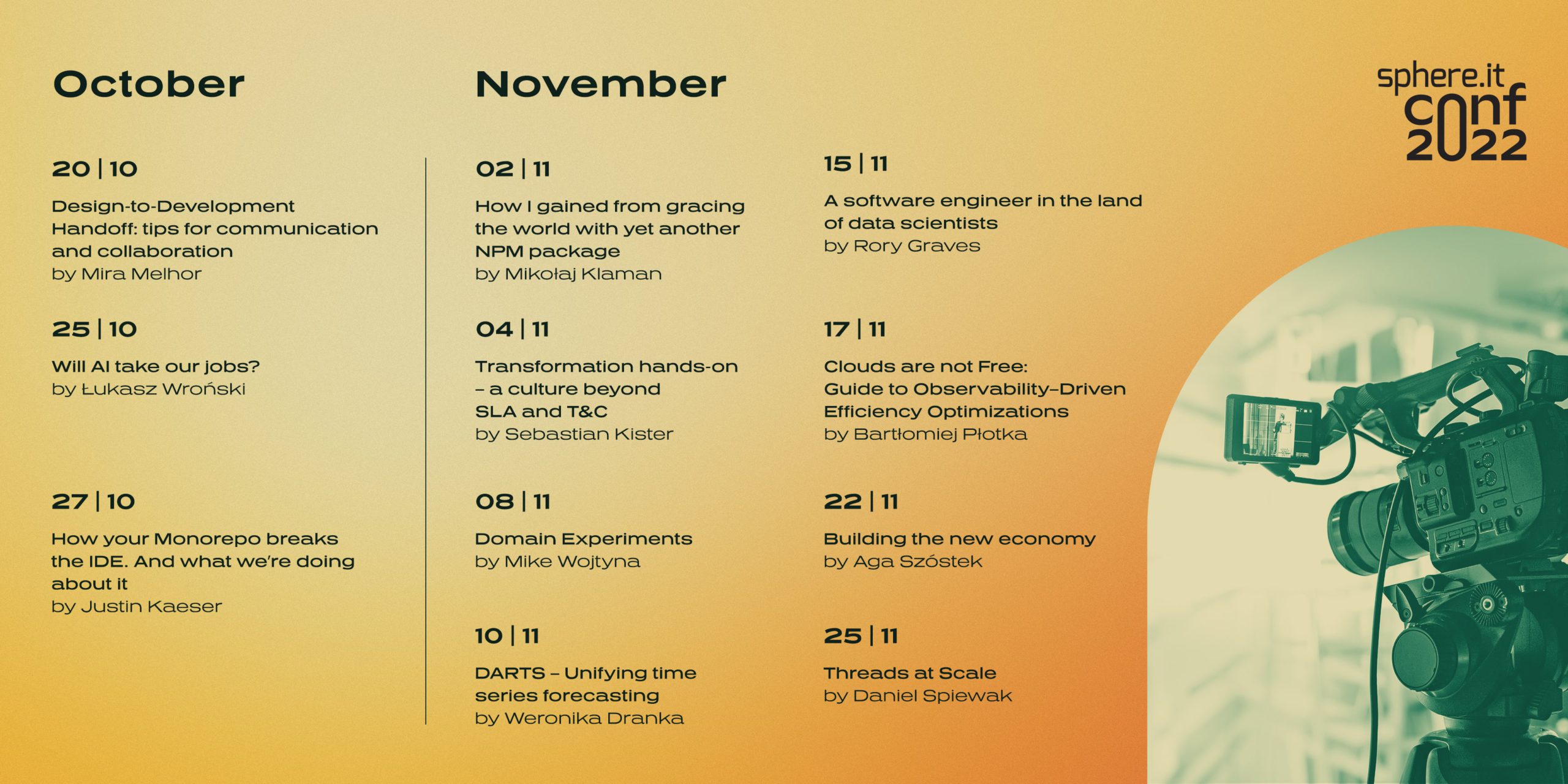 Social Media Highlights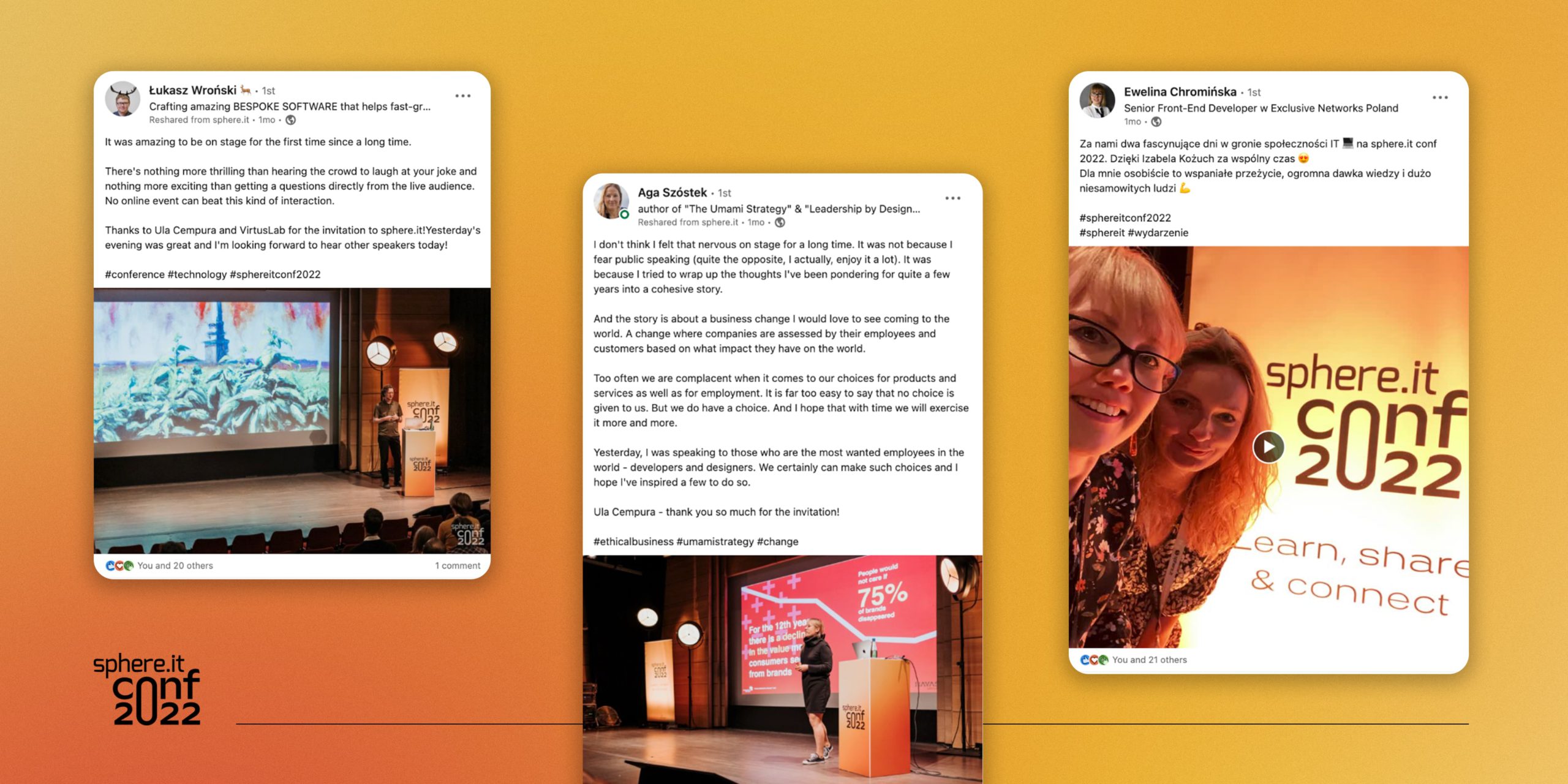 Thank you for spending this time with us. Stay tuned, there is more to come from the Sphere.it community!
Tags